Talk Recovery Radio airs every Thursday on 100.5 fm in Vancouver from 12 pm to 1 pm, hundreds of shows over 6 years.  Bringing addiction recovery issues to the airways. Powered by Last Door Recovery Society
Replay the show:
Guest 1: Author Annie Grace
Annie Grace is no stranger to success whether it is in business or personal matters. At 26, Annie was the youngest Vice President in a multinational company and her drinking career began in earnest. At 35, in a global C-level marketing role she was responsible for 28 countries and drinking almost two bottles of wine a night.
A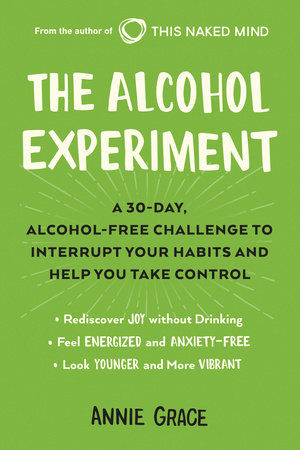 nnie didn't want to live life in a daily battle for sobriety. To live a life avoiding temptation. She didn't want her entire existence to revolve around alcohol. She wanted to take the power away from alcohol rather than make it a reward she was depriving herself of. She wanted freedom from alcohol. She wanted change. To find another way. And she did.
Annie wrote, "The Alcohol Experiment: A 30-Day, Alcohol-Free Challenge to Interrupt Your Habits and Help You Take Control". In The Alcohol Experiment, Annie offers a judgment-free action plan for anyone who's ever wondered what life without alcohol is like. The rules are simple: Abstain from drinking for 30 days and just see how you feel. Annie arms her readers with the science-backed information to address the cultural and emotional conditioning we experience around alcohol. The result is a mindful approach that puts you back in control and permanently stops cravings.
With a chapter and journal prompt devoted to each day of the experiment, Annie presents wisdom, tested strategies, and thought-provoking information to supplement the plan and support your step-by-step success as you learn what feels good for you. It's your body, your mind, and your choice.
Annie answers some big questions. How many people die from alcohol each year? A lot. That's not looking at things like the harm to others. The kids who are orphaned and alcohol is in most cases of sexual assault on college campuses, it's in 75 percent of suicides. That's also not even looking at drunk driving in those numbers. So it's a huge crisis, but it is also, a kind of well-protected one from a societal perspective because, it's taxed at a higher rate. There's a lot of money in it. Even if you think of local restaurants, a lot of their revenue comes from selling alcohol. And so it's a really tough thing to unwind and even start to look at, honestly.
Annie Grace also authored; "This Naked Mind: Control Alcohol, Find Freedom, Discover Happiness And Change Your Life." Her book reprograms your unconscious allowing you to break free from alcohol. Countless hours of research went into the writing of the book – it breaks down how alcohol changes us both physically and mentally. Annie no longer drinks and has never been happier. She left her executive role to write the book and share her method with the world.
To learn more about the alcohol experiment please visit www.thisnakedmind.com 
Guest 2: Personal Story
Jon joins Talk Recovery to share his personal story of addiction recovery.
Listen and Subscribe
Talk Recovery airs live every Thursday at noon on 100.5 FM, Vancouver Coop Radio. The Last Door produces this weekly radio show discussing the many pathways to addiction recovery. To end stigma we must continue to talk about recovery. Talk Recovery is in its 7th Season, Hundreds of guests, thousands of listeners, thank you. Show ideas? Email community@lastdoor.org
Powered by #NewWestRecovery